Mom is a mom for a reason
I've been thinking about this for a loooong time. Bila kita cari barang tak jumpa dan tawaf rumah entah berapa kali and dah mcm cacing kepanasan still tak jumpa jugak, tapi bila tanya ibu nampak tak blablabla kat mana, then Mom. Magically. Knows. It. (Macam ibu pulak yang sengaja sorokkan hihu)
And bila kita masak, with the same exact recipe daripada nenek moyang turun ke ibu tapi end up bila kita masak, mesti takkan sama dengan ibu masak. Lepastu mula lah nak salahkan minyak lain lah, santan tak mcm malaysia punya lah, guna garam laut tak guna garam batu lah (amboi petty nya alasan lol!)
Same thing happened again. Before this, video call ibu and bagitahu harini masak tomyam then ibu terus tanya
"letak serai tak?!?!! Ibu kan dah stock kan serai haritu".
Which that day kebetulan aku tak letak, why? Can't be bothered hahahah masak tekak sendiri ni malas dia lain mcm sikit. So this week, i cooked tomyam again (AND PUT SERAI THIS TIME HAHAH IBU GONNA CHECK AGAIN YEAH NO WAY, THIS TIME IT'S FOR ME TO SHINE!) so as usual ibu tanya,
"harini masak apa"
"tomyam"
"letak daun limau tak?"
"......."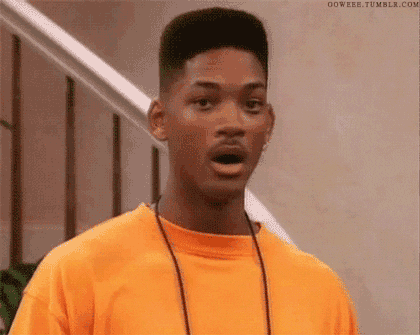 Haritu tanya serai jeee asal harini tak tanya seraaaaai, asal daun limau pulakkk
She's not even here living with me but she alwaaaaaays know apa yang aku tak letak hahah! Padahal aku dah letak serai kot. Bila letak taknak tanya pulakkkk, bila tak letak baru nak tanya. Selalu jadi benda tambahan yang kecik kecik, tak pernah pulak aku masak tomyam lepastu tanya letak perencah tomyam tak hahahahha. So yeah, mom is a mom for a reason.
So untuk valid kan that statement in next 20 years bila aku ada anak tapi still nak nampak hebat, serba boleh, berkaliber dan supermomma, I'd probably say this bila anak aku tanya barang dia kat mana
"Bukak mata besar besar. Cuba cari dekat every laci dalam dapur, your bilik, atas katil, your bilik air, check my bilik also just in case. Basically cari satu rumah confirm jumpa"
- Taknak kalah uolls.
Ibu even guntingkan cili kering untuk aku siap siap dari malaysia, so bila aku nak masak kerja aku just celur dengan air panas and blend and terus masak je. Ikan bilis aku pun ibu dah kopek and buang tahi dia siap siap. Masa iman datang London haritu dia boleh nak pengsan tgk cili kering dengan ikan bilis aku ahahahah! Dia kata amboi senang nya hiduppppp
Sorry in (super duper) advance to my kids. You definitely shouldn't compare me with your atok nenek 😂You guys need to lower your expectation a bit. I'm not sure if i can see through you, if i can gunting cili kering and buang tahi ikan bilis siap siap when you are freaking 22 years old.